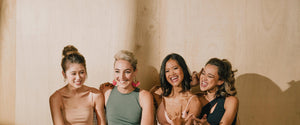 NEW LAUNCH: ALLY ATHLEISURE
Every woman is strong in her own many ways.
She is the hero(ine) of her own story.
She can save the day, she can save the world,
and she can definitely save herself.
This is the real Athleisure collection for anytime anywhere.
This is the Freedom To Be Strong.
SHOW NOW