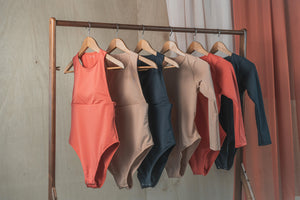 Sexy Back
---
We're bringing sexy back. Literally.
This capsule collection features three exclusive designs created with elegance, versatility, and you in mind.
Tattoo? Freckles? Uneven tan?  Flaunt your back because you own it.
Be free and bold to go braless because ALLY has you covered. Each bodysuit comes padded to give you the coverage where you need.
---
---